The Common Core is here.
Be prepared with NYLearns.
With the adoption of the NYS P-12 Common Core Learning Standards, it is inevitable that curricular adjustments will need to be made to meet these new demands – and we can help. NYLearns is a one-of-a-kind, comprehensive curriculum management system that delivers meaningful and manageable content to your teachers, giving them the tools they need to prepare for these new state-mandated testing standards.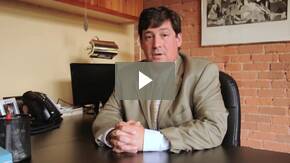 Developed by a team of educators, a NYLearns subscription will provide great benefits to your entire district.
About NYLearns
NYLearns Provides:
An unmatched approach to learning standards, curriculum, and instruction;
An unprecedented combination of standards-based resources dynamically integrated with a suite of web-based tools;
A proven model for enhancing educator effectiveness.
NYLearns provides teachers with a suite of easy-to-use integrated classroom tools that enhance teaching effectiveness.
NYLearns was developed in response to the profound need to:
Assist educators in understanding and applying a standards-based approach to teaching and learning;
Enhance educator effectiveness through online tools, instructional resources, and standard-based model curricula.
In addition to providing teachers with easy-to-use integrated classroom tools that enhance their teaching effectiveness, NYLearns provides model Math and ELA curriculum maps based on the NYS P-12 Common Core Standards. Districts can download this "foundational curricula" and endlessly modify it to create their own local version.
Having access to this body of work saves districts valuable time and resources as you create your own local curricula based on the NYS P-12 Common Core Standards.
Teacher Tools Within NYLearns
Assessment Builder – Produce customized assessments using questions from past NYS exams.
My Curriculum – Allows districts to design, develop, and maintain local, digital curricula.
My ePlanner – Organize day-to-day instruction while integrating with the district's curricula.
My ePortfolio – Store all your digital files, media, and resources by uploading them into your personal electronic filing cabinet.
My Website – Build your own professional classroom website and empower parents and students with access to important information.
Educational Resources – Online access to peer-reviewed, standards-based, educational resources and instructional content developed by master teachers and content providers.
My Communities – Communicate and collaborate with colleagues in online learning communities that are school-based, district-wide, or open to educators across NY.
Publish Your Best! – Become an instructional leader by creating and publishing your best work in NYLearns.